There are many hotels in Nathdwara. But Hotel Hari Darshan is one of the best hotels in Nathdwara(Rajsamand). This luxurious but economical hotel is now in Kumharwara (Nathdwara) near Shrinathji temple.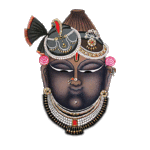 We have another hotel named "Shreeji Darshan Hotel, Nathdwara" in Nathdwara. We believe that guests deserve a hotel just as unique, intimate and charming as their host city. Whether you're in town for business or pleasure, we have just the hotel to suit your budget and personal tastes. We have designed both the hotel with the amenities and comfort you need for a successful and enjoyable business trip or holiday. Both Hotels are well equipped with modern conferencing facilities for conducting business meetings, product launches, dealer incentives, business presentation, social functions, marriages and personal get together.
---
24 Hour Room Service
You'll find an extensive 24-Hour room service menu at The Hotel hari darshan, food related, all crafted with care by the Hotel hari darshan's culinary team. Choose from tea, snacks and specialty coffee that you can enjoy in the comfort of your private guest room or suite.
Laundry Service
For your comfort and convenience, the Hari Darshan Hotel, Nathdwara also provides laundry and ironing services. We also offer a popular travel concept.
Food Service
We are pleased to announce that we are offering breakfast, Lunch and Dinner within our Hotel.